Melissa and I have been dying to incorporate more fun, bright, spring colors into the clothing portion of our sessions, but real spring weather has been dragging its feet coming to Boston! We thought we might have a chance on this April afternoon, but it turned out to be chillier than we thought, SUPER blustery, and overcast most of the time! As Tim Gunn would say, we "made it work" while our hearts still yearned for sunshine. Despite the rebellious weather, I'm still excited about the fun, urban photos we got!
Melissa had the great idea of visiting the area around the Zakim Bridge. Even though I have lived between Cambridge and Somerville for about 3 years, I had never actually been under the bridge, so I was excited to explore! As it turns out, it's architecturally a very interesting space and and I think it paired well with Melissa's navy and white with pops of accent colors. This outfit is a perfect "winter-to-spring" ensemble! Feminine yet simple and modern, it's the perfect outfit for a day in the city.
To see how you can get pieces from Melissa's outfit for yourself, visit her blog post here!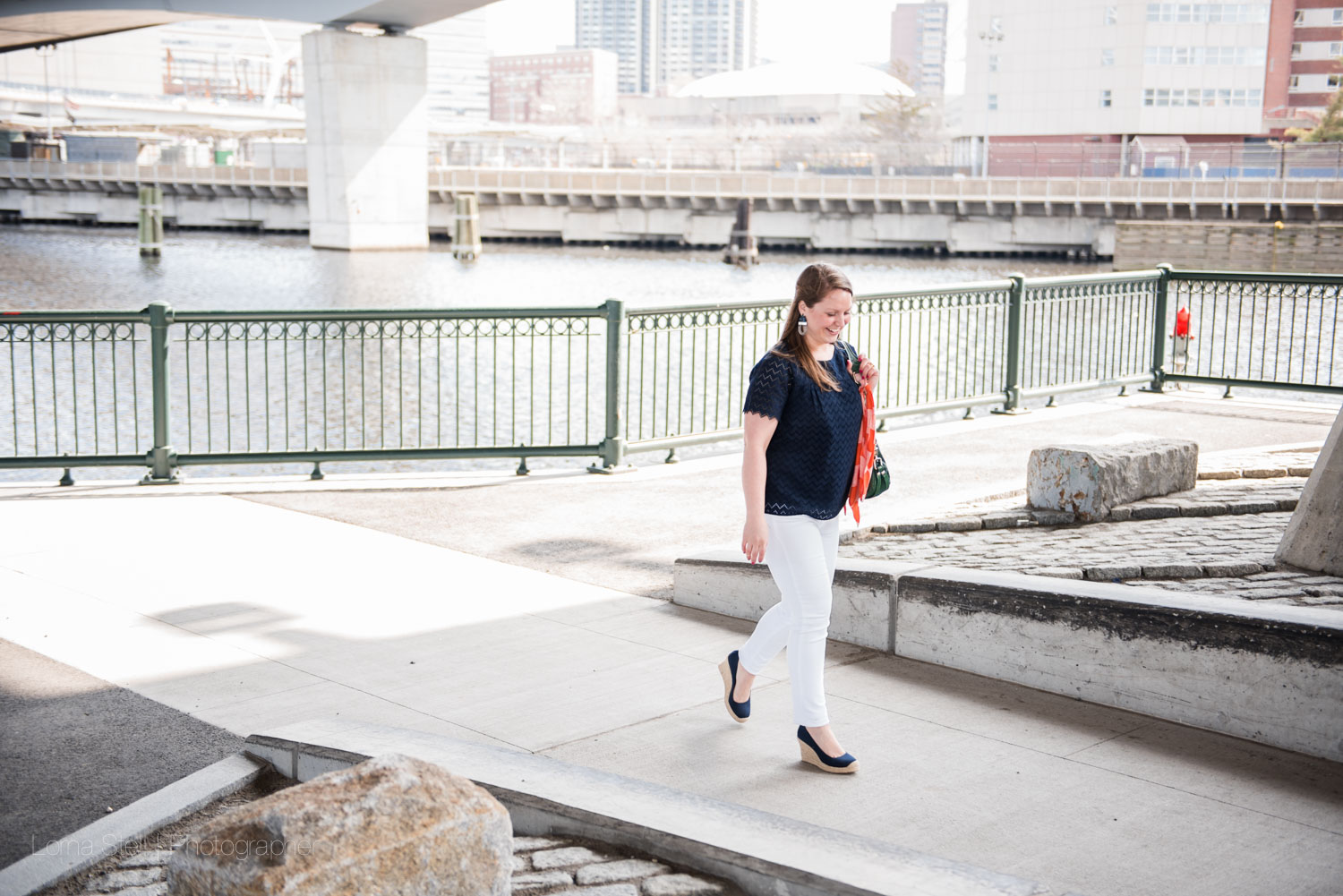 Interested in Fashion + Style or product photography for your own blog or small business? Let's chat about it!