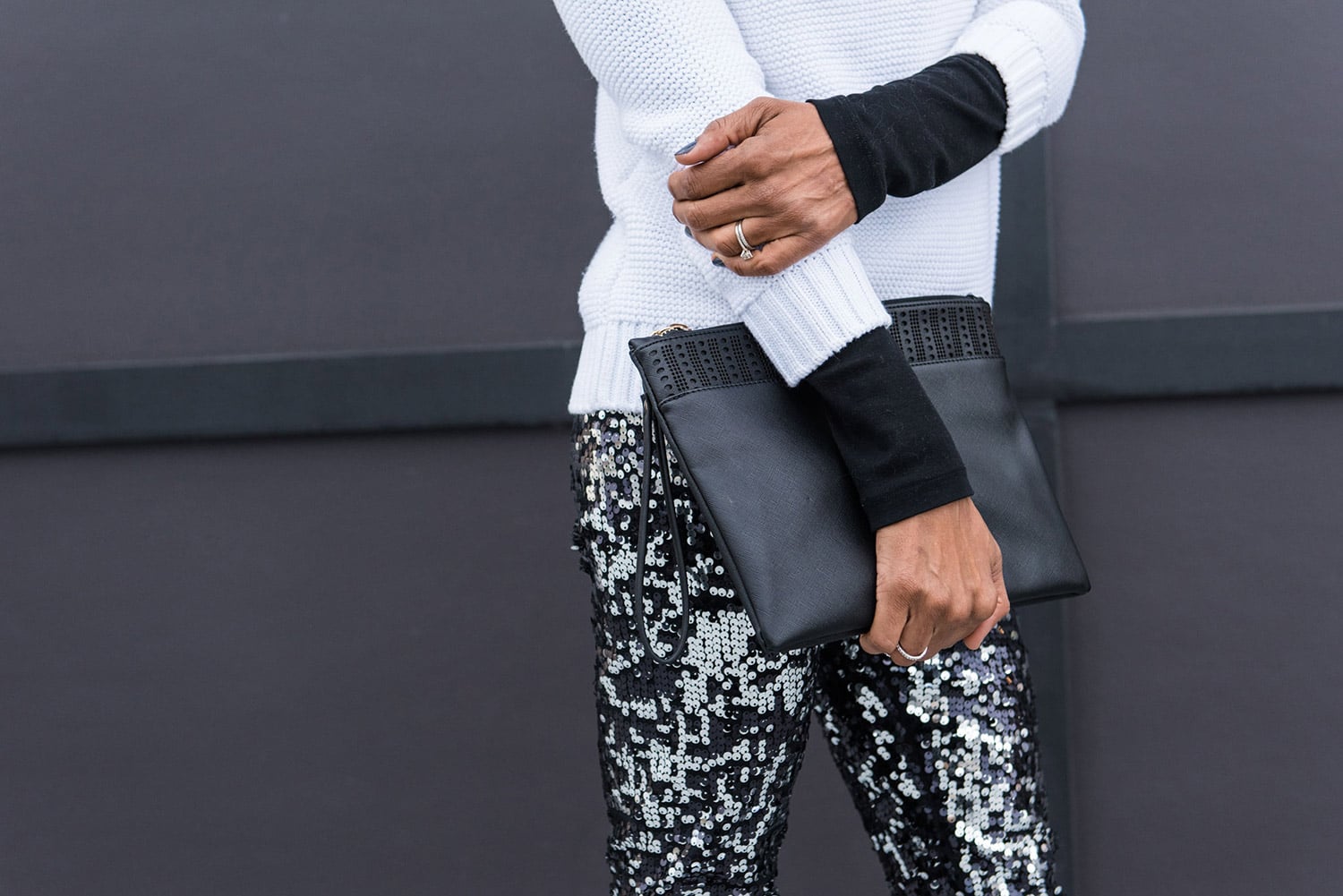 When Diane pulled out these sequined pants, that was the moment. I knew I was in love. Not only with the pants, but with her creative styling ideas too (not to mention, her personality is off-the-charts)!
I LOVE a good statement piece that requires some gusto to wear, and pairing sequined pants with a casual sweater in a classy color is just perfect. This was an outfit I would love to wear myself, so I'm excited that I get to feature it here and share with you all! This is perfect for a holiday or New Year's Eve party, or a daytime look that you want to kick up a notch. Visit Fashion On The 4th Floor to see many more styling ideas and how to create a look like this for yourself! Let me know what you think in the comments! Do you love this look too?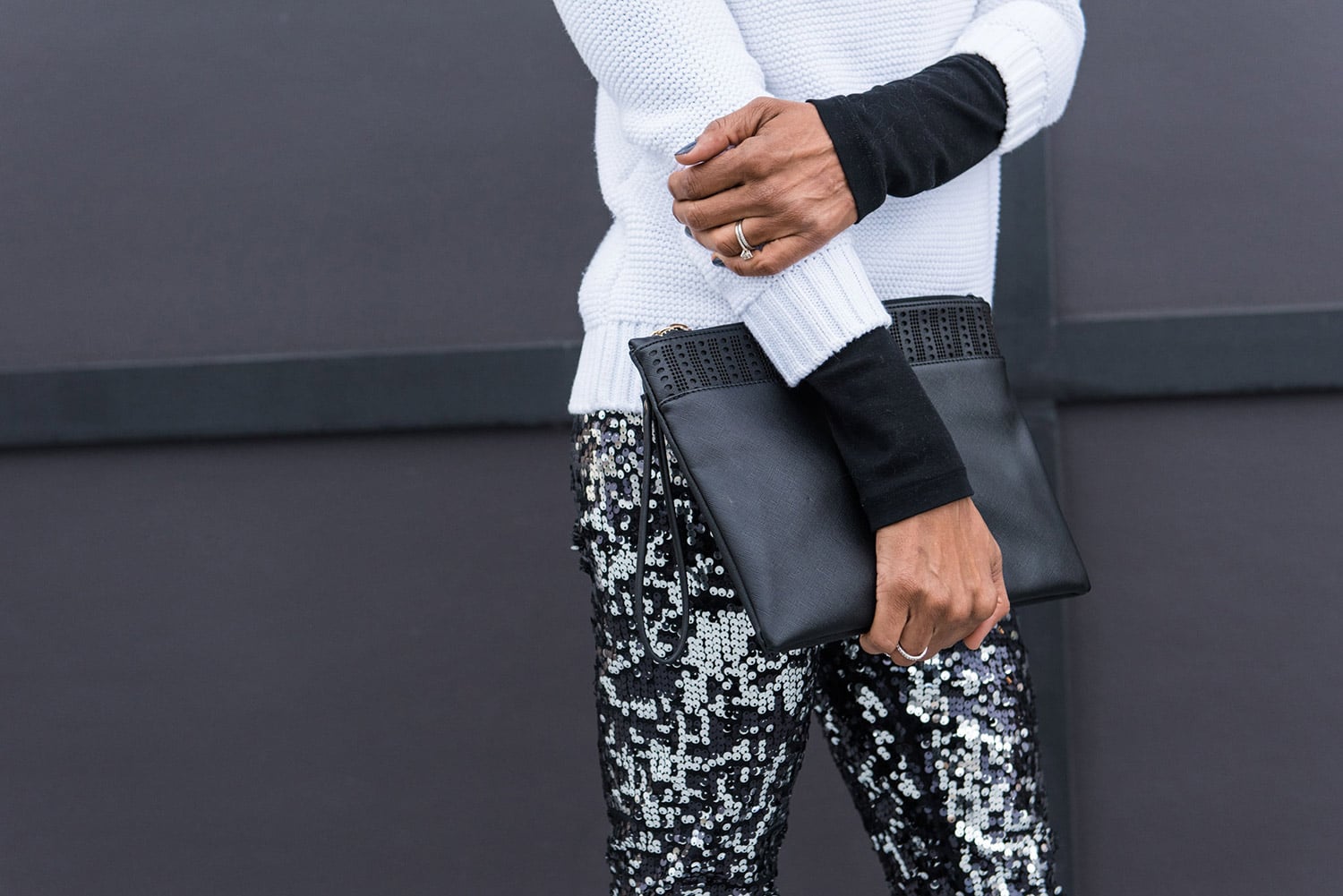 In case you missed it in my Chapter One post with Diane, here's what she had to say after a couple sessions with me. This super sweet testimonial made my day! Thank you, lady!
I'm always nervous shooting with someone I don't know. I'm afraid they won't like me & we won't click. I think Lorna & I connected immediately & she believed in what I was doing & personal goals as a fashion blogger. She has a wonderful, warm disposition & makes you feel so welcome.
She was also very open to my creative ideas that I might come up with during the shoot. She wanted to make sure I was comfortable with the backdrop. She was positive & made me feel great about what I was doing in front of the camera. This was so important to me because in the past I've had photographers make me feel inadequate, thinking they were too good to shoot with me or I wasn't good enough for them to spend the time or energy to work with me.
She makes you feel so positive about yourself! She allows you to feel comfortable trying anything in front of the camera. She is always giving compliments, so you are reassured throughout the shoot. She gives good direction during the shoot as well. She is very knowledgeable with many unique, cool places to shoot/backgrounds in so many areas of Boston & surrounding area.
Also, I just realized this is my first Photography blog post of 2016!! 2015 was my first full year of blogging and it's been an awesome adventure. I'm so glad to have this platform to connect and share with amazing people (if you're reading this, you're one of them)! Thanks for stopping by and/or sticking around, friends.
If you missed my very first post of 2016 where I did my first year-in-review and set goals for the new year, give it a read over here! I recommend checking it out if you're feeling like you want a way to reset your headspace this month, and set a clear trajectory for 2016. As 2015 wound down, I started to feel like I wasn't sure what my next steps should be. So, I took time to get really clear on all that and made a post to share what I discovered, as well as all the resources I used to sort through the past 365 days and what I thought about them. I hope it's helpful!
Are you a fashion or lifestyle blogger ready to take your blog to the next level? Get in touch to have a no-pressure chat with me and see if my sessions are a good fit for you!