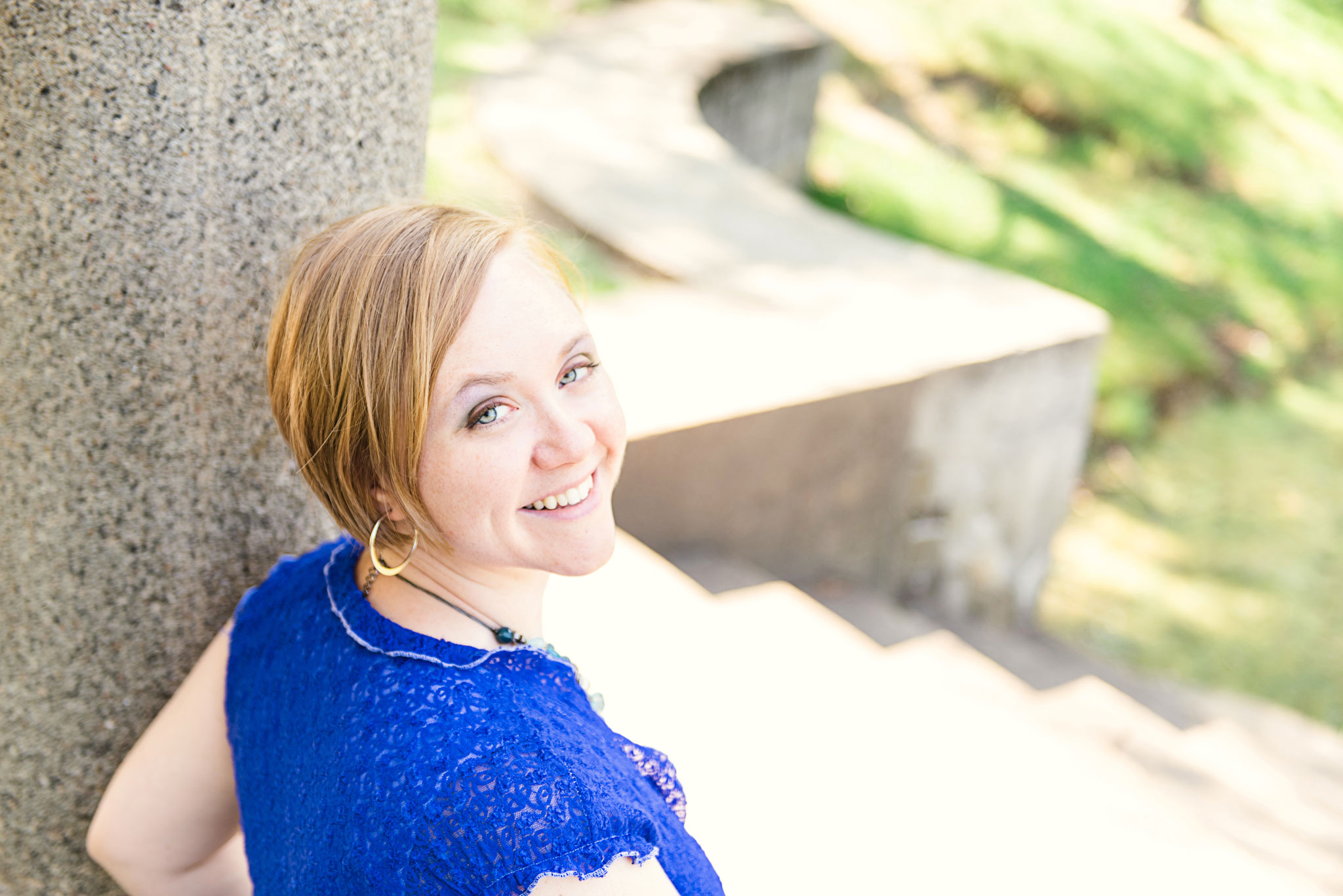 Happy Monday, wonderful people! Today, I'll be honest, I'm pretty psyched to share this portrait session with you. Partly because my portrait subject, Mary, and I both love how the photos turned out, and partly because this day was a really awesome one.
It all started two months after Mary's Day In The Life session with her family, when she got in touch with me again to say she was looking to get some updated photography for her website, and for posters advertising her musical performances. Let's just say I was totally thrilled to hear that!
To give some context: I originally met Mary a couple years ago after hearing her play some gigs at a friend's regular open mic nights in their apartment. It was a small operation to be sure, but it was SO fun because of the intimate environment and openness of everyone there. You knock on the door, you're pretty much in. That led to a huge range of musicians going on to play, and you could count on hearing both hobbyists and professionals. Mary is definitely in the latter category! She always came with her own keyboard, and a healthy dose of whimsy, positive energy, and strong vocals. Not only is her music so fun and likable, she is always ready to chat it up with whoever's around her and make new friends! I love that amazing quality she has, and I think I owe it to that that we've kept in touch and now I've been able to photograph some very special parts of her life! All that being said, it was so wonderful to see this lady again for her portrait session, and to know that these photos will help her career as a musician!
Mary was a TOTAL trooper on this hot and sweaty August morning! We enjoyed our time taking a stroll around Larz Anderson Park and stopping where the scenery and the light looked inviting, and it made a great opportunity to catch up too!
You can catch this Berklee grad playing gigs all over MA, so follow along in the action on her Facebook page, and hear some of her tracks over at ReverbNation! And now, without further ado...some pretty photos!
Fun fact: Mary dyed this dress herself! It looks so perfect, I couldn't believe it! Then again, I don't have the gift of being crafty, ha!
Mary was super smart and brought along an umbrella to her shoot so she could avoid sunburns without having to cover her face in thick, white, oily sunscreen. Genius! I couldn't help but incorporate it for a shot since that wooden handle is so charming! Mary's style is a bit whimsical, so I think it works!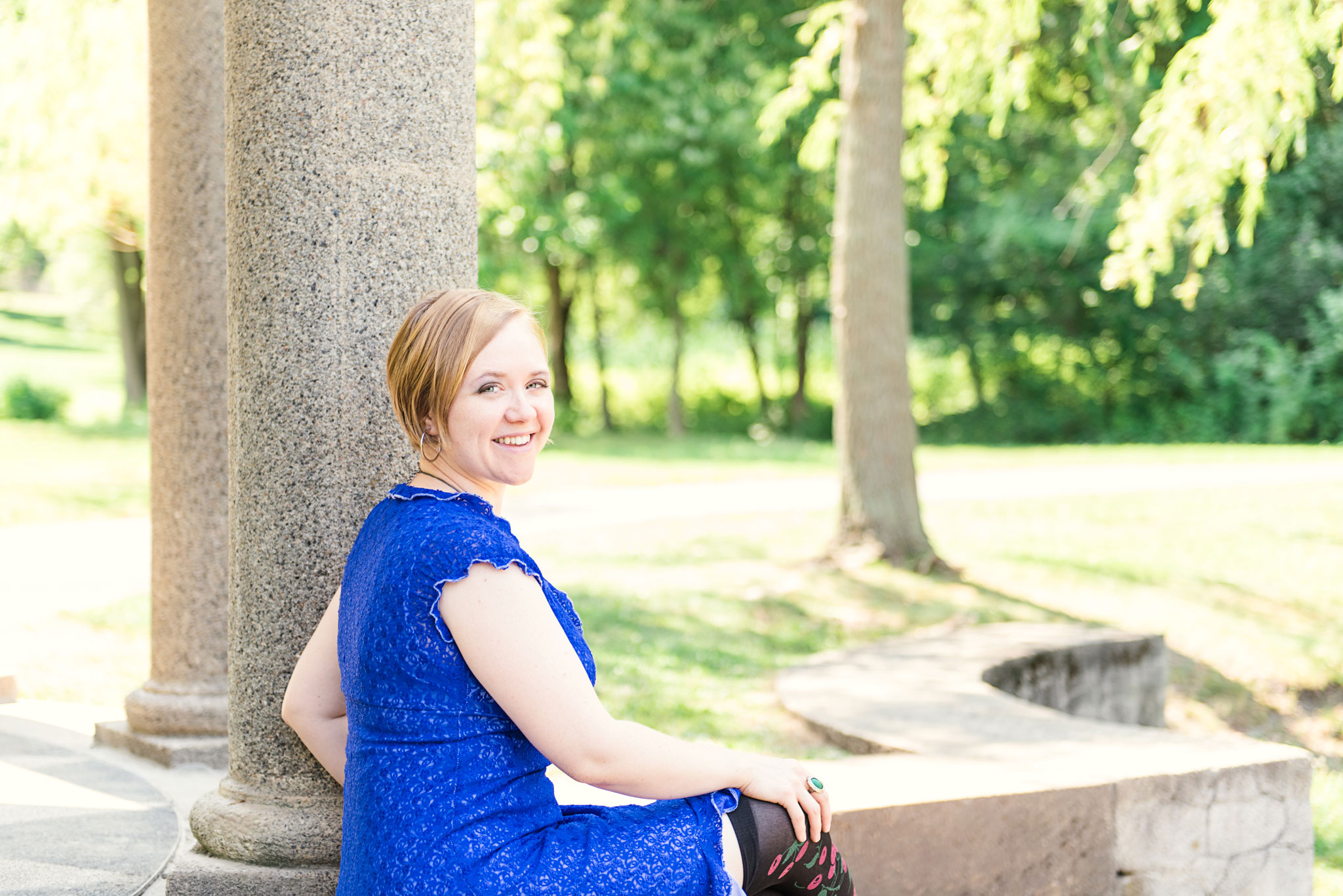 I'm hoping to see some of these on some posters in the coming months! Which is your favorite?
PS: I have a new project in the works, and I want to hear your input! I'm assembling a helpful and detailed guide to prepping for portrait sessions, which will include everything from skin, hair, wardrobe, confidence, and beyond!
I want to hear from you all: the last time you had a portrait session with a photographer, what was something you wish you knew about before so you could have been better prepared? OR if you have never had a professional photo session before, what questions do you have about getting ready for it?
AND, if you're a hair / makeup artist or stylist in the Greater Boston area, I most definitely want to hear from you too! Get in touch at the button below, or leave a comment so you can get in on this!